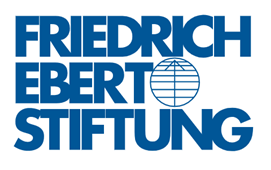 Think7 Summit
We are delighted to invite you to participate in the Think7 Summit
which will take place on 23 and 24 May 2022 in Berlin. The Think7
Summit is organised by the German Development Institute /
Deutsches Institut für Entwicklungspolitik (DIE) and the Global
Solutions Initiative (GSI), as think tanks mandated for the Think7
process during the German G7 presidency in 2022. It is organised in
partnership with the Friedrich-Ebert-Stiftung (FES), the German
Council on Foreign Relations (DGAP) and the Aspen Institute
Germany.
Taking into account the repercussions of the war in Ukraine, we will
present and discuss the key policy recommendation put forward by
the Think7 Task Forces on Climate and Environment, Sustainable
Economic Recovery, Global Health, International Cooperation for the
Global Common Good and Social Cohesion, Economic
Transformation and Open Societies. With high-level representatives
from the German Federal Government we want to enter into dialogue
about the contribution of the G7 Summit in Elmau to solving the most
urgent global challenges.
A large number of representatives from leading scientific institutions
and think tanks from G7 countries will participate in the Think7
Summit. We look forward to facilitating exchange between them and
decision-makers from the German government as well as
representatives of international organisations, civil society, labour and
business. At the Think7 Summit we will also build bridges between the
Think7 and Think20 process, which brings together think tanks from
G20 countries.
The Think7 Summit will be an on-site event. Parts of the Summit will
be held as hybrid sessions. The on-site venue will be the premises of
the Friedrich-Ebert-Stiftung and the German Council on Foreign
Relations in Berlin.
Please register here to participate in the Think7 Summit and let us
know whether you are considering on-site participation. Please note:
on-site participation, depending on the current regulations in May, will
be limited due to Covid safety measures and you may only be able to
attend in person when you are fully vaccinated with one of the
vaccines approved in the EU.