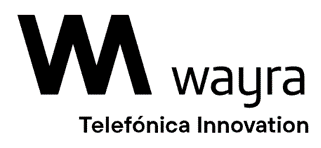 Wayra: The Funding Cocktail
An intimate Investor knowledge exchange
Following our first and wildly blasted The Funding Cocktail last year, the TFC second edition returns on the 19th of October.
‍

The topics are designed to reflect the startup ecosystem and are as multifaceted as its players. It is curated from leading investors for investors and startups.Our goal is to create a platform for you to share your thoughts, knowledge and inspirations. We provide startups and investors with the best networking possibility, including insightful talks, deep-dive sessions and 1:1 meetings.Join us for free to shape the future of investment together on-site (limited) or virtually.
Are you happy with your pitch deck? Do you have a good strategy to approach Investors properly? Do you wonder how to find your best-fit Investors? And maybe you want to learn what criteria is vital for Investors when they assess startups?We got you covered!‍
Find the top guides in our blogs and be prepared for The Funding Cocktail and your upcoming funding rounds.
Info and Registration
here
.