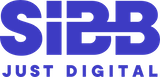 SIBB: Startup Pitch
Our rising startup teams present their project after 3 months in our accelerator program.
Our 8 startup teams have been in the SIBB accelerator for 3 months now and want to show what they have achieved so far. They will present their current state of development of their project and give a deeper insight into what they plan to achieve in the coming months.
Early stage investors, business angels, mentors, trainers, coaches and the SIBB community are very welcome to participate in the online event. As this is a public event, other interested parties are also welcome to join, ask question and get to know the teams and their projects.
Meet our Startup Teams:
Kuwala is a data integration and blending tool for data scientists and data engineers to quickly and securely combine and analyze external data sources with internal data. Kuwala's vision is to become a standard for third-party data integration, enabling more companies to develop and deploy advanced data science models.
Lingu is a language learning app that helps people learn a language by speaking. Using voice recognition and simulated dialogues Lingu helps the student to practice speaking in a safe environment, reducing the fear of making mistakes. Our goal is to increase the number of expats that reach B2 level German in 2 years.
LoveLane is an AI based couples coaching app. Our vision is to help couples create deep, strong and healthy relationships. With LoveLane, couples will become more mindful of their relationship by focusing on the positive aspects of their partnership. They will strengthen their bond by talking about questions they have never thought about and receiving new inspiration for joint activities and dates. They will also be able to solve relationship issues through our self-learning courses or by talking to one of our couple's therapist. We believe that self-care was yesterday, relationship care is next.
mAIndcraft is a comprehensive digital mental health therapy solution that improves therapy access and efficiency by combining telemedicine and machine learning to dramatically streamline therapists' resources and tailor interventions precisely to patients needs in real time. mAIndcraft offers patients both, immediate access to therapists in multiple languages and a digital data- driven companionship to boost therapy positive effects between therapy sessions.
OM-LoT (Optical Micromanipulation Lab on Tip)'s mission is to make cancer diagnosis and treatment options fast, accessible and non-invasive, to reduce the difficulties for cancer patients by shortening the time of the diagnosis and screening process to less than a day while being almost 10X cheaper.
At OM-LoT, we are developing a device which makes the process of cancer cell detection and stratification, faster and simpler. In our process, cancer related cells are collected from patient's blood sample. These cells are then characterized and arranged into subgroups based on their unique optical properties and by means of our propriety optical spectroscopy device. Using our AI based analysis on the correlation of cancer cell subgroups with their therapeutic effects, the correct therapy is then identified and suggested to the doctors.
Optimo is developing a planning software that will help shift managers from production companies to easily, effectively and quickly implement training sessions into the daily work of production employees. The software is supposed to help prepare employees for the changing work environment of Industry 4.0. Therefore, Optimo helps shift managers in manufacturing companies to adjust shift planning regarding learning time to enable a long-term learning strategy.
PLATONIC is a Mobile-first location-based meetup app that enables people to make real-time, real-world connections where they are right now. PLATONIC opens opportunities for users to instantly find or create events in their hyper-local community by just answering three basic questions on our app: WHAT? WHEN? and WHERE? As an initial MVP, we offer free access for individual users to attend or create an event for up to 10 people, which will add expanded SaaS features that will enable professionals to create larger scale events and hyper-local advertising options. In addition to already existing text and video chat features, PLATONIC is planning to incorporate new tools such as machine learning, augmented reality, and push notification advertisements to enhance the user and subscriber experience.
Sermonis AI is a conversational AI startup with plans to revolutionize the deployment of enterprise-grade intelligent virtual assistants built upon state-of-the-art NLP technologies. We envision a future in which the modern worker's intellect and decision-making skills are augmented by a virtual assistant capable of rapidly reasoning through the immense amounts of proprietary data that will be generated by enterprises of the fourth industrial revolution.
Anmeldung hier.