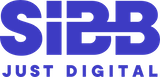 SIBB Startup Demo Day
Meet the SIBB-Startups and their great products. Final presentation of the SIBB Deep Tech Scholarship 2020
Our 5 final startup teams have made it and successfully passed the SIBB accelerator programme!
Thousands of hours of work they put into their product, as well as into training measures such as workshops, mentoring sessions and focus groups have paid off. Therefore, the teams have not only made their original project idea a reality, but have also undergone extraordinary professional development.
On this demo day, our startups – most of which have already founded their companies – would like to present their progress and communicate their success with their products to the outside world.
So feel invited to participate in this event and celebrate the teams progress together with us!
Agenda:
18:00 Intro from SIBB Team, Mentors, Trainers & former Jury members
18:15 – 19:15 Team Presentations with Q&A
19:15 – 19: 30 Audience vote – winner of the evening
19:30 – 20:00 Networking
Tickets here.