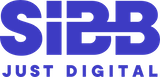 SIBB: Learn how to pitch
Pitching doesn't depend on talent. You just need to know how to do it. Learn how to prepare for your next pitch in this webinar.
Zu diesem Event
When we see a great presenter on stage, we envy them because of their god-given talent to express themselves and make their message clear.
Your key to becoming a great presenter yourself is to understand that almost none of these great pitches and presentations are because of talent. Good stage performances are based on training, a good structure and making use of best practices.
In our online workshop, you will learn
How to structure your pitch from the start until the end
How to improve your presentation skills
How to practice for your next big pitch
Get to know the most important Do's and Don'ts
Our expert: Yascha Roshani
Yascha is the founder of Honest & Rare, an online marketplace for specialty drinks.
He graduated from the Founder Institute accelerator program in April 2019 as best-in-class, where you have to pitch your startup almost weekly in front of founders, CEOs and investors to pass the program.
Yascha gained most of his sales and pitching experience through door-to-door fundraising in Canada where he became a pitch trainer and was responsible for the fundraising teams of Doctors Without Borders, Amnesty International and the UNHCR in the Ottawa region.
Register here.