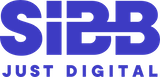 SIBB Deep Tech: Demo Day
Demo Day of the SIBB Deep Tech Startup Stipendium 2021
Our teams have been through an incredible journey with all the ups and downs of founding a startup. From temporary despair and the feeling of wanting to just throw everything away, to founding their company and getting their first customers and investors, our participants have had it all. We are extremely proud of our ambitious teams who didn't let difficulties throw them off track and are now on a great path.
At this Demo Day, the teams will present their developments of the last 9 months and celebrate them together with us. At this special occasion, our freshly on-boarded participants from the 3rd batch will also be invited to network directly with the alumni which can share valuable experiences.
Agenda:
15:00 Welcome and start of the event
15:15 – 16:15 Pitching sessions Part I
16:15 – 16:30 Short break
16:30 – 17:30 Pitching session part II
17:30 – 17:45 Short break with the option to vote for the crowds favorite project
17:45 – open end Networking
Register here.