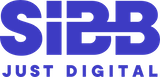 SIBB: Berlin meets Pittsburgh on Robotics
Two outstanding IT ecosystems. Continuation of the serie Berlin meets Pittsburgh.
Zu diesem Event
16.30 Welcome words by Magdalena Zawodny-Barabanow SIBB e.V
and David Moock, Director Investment – Team Europe, Commonwealth of Pennsylvania
16.35 Short overview of both Robotics ecosystems ( 10 minutes each+ Q&A )
o Berlin: Jens Woelki Manager Innovation | Manufacturing Industries at Berlin Partner for Business and Technology
o Pittsburgh: Jennifer Apicella, Program Director @ Pittsburgh Robotics Network
16.55 Robotics through research institute perspective:
Pittsburgh: Matt Rosenberger, Membership Development, ARM Institute (Advanced Robotics for Manufacturing)
Berlin: Oliver Heimann, Fraunhofer Institute for Production Systems and Design Technology
17.15 Pitch presentations -Case studies 5 minutes each
Matthias Krinke, Pi4 Robotics (Berlin)
Pittsbourgh TBA
Berlin TBC
Pittsbourgh TBA
17.40-18.10 Networking /breakout rooms
Register here.