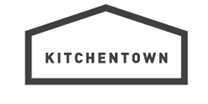 Kitchentown: "Pack it Green: Innovations and Visions for a Future of Sustainable Food Packaging"
"Pack it Green: Innovations and Visions for a Future of Sustainable Food Packaging"
Join us for an exciting exploration into the dynamic field of sustainable food packaging. This event is a unique opportunity to delve into the exciting world of circular and eco-friendly solutions revolutionizing the food industry.
Co-hosted by KitchenTown Berlin and MULTIVAC, one of the leading providers of packaging solutions, this event offers a one-of-a-kind platform for insights, discussions, and networking.
We are delighted to have an esteemed panel of industry leaders and sustainability pioneers joining us. Here's a glimpse of what's in store:
VYTAL – Dive into the world of Vytal and discover how they are reshaping the paradigm of sustainability. With an ethos that's deeply rooted in eco-consciousness, get ready for insights that promise to challenge the status quo
V-Label – What can be non-vegan about packaging, and what plant-based alternatives are available? These questions are exemplified in the talk by Sandra Hartwig, highlighting the pivotal role packaging plays in sustainability and ethics in the B2B sector.
MULTIVAC – As a co-host and industry heavyweight, MULTIVAC will share their expertise in the field of sustainable packaging solutions and how they are pioneering change within the sector.
Join us for an enlightening journey as we delve into the future of sustainable food packaging, explore innovative solutions, and discuss how to make the food industry more circular. Let's pack it green and unbox a more sustainable future together!
Save your spot now and be part of this forward-thinking dialogue here.
Looking forward to seeing you there!