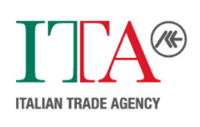 ITA: SMAU 2022 – Italy RestartsUp in Berlin
SMAU, the leading event in Italy about innovation, will be held in Berlin at eWerk on April 28th (6th edition).
The goal of SMAU | Italy RestartsUp in Berlin is to create a bridge among the Italian Innovation Ecosystem, the Berliner Hub and also the German Market. Investors and corporations can find in Italian startups new ideas, investments and business partners.
The initiative is aimed at encouraging German investors and entrepreneurs to find out how Italian startups and incubators are currently rapidly expanding while offering crucial tools for business innovation serving as bridge between companies and the research world.
Our program for you:
Thursday April 28th – from 9:30 am to 8:00 pm
At ewerk startup companies will show their own products and services to corporates, investors, enablers and startups.
There will be some panels with representative people of the ecosystem of innovation focused on: Smart Manufacturing, Energy & Environment, Smart Mobility, eHealth, Food & Retail.
The event will be organized in:
Pitching sessions
Panels
Matchmaking
For more informations about the event: www.smau.it/berlin/
The event is reserved for professional operators: companies, public administrations and professionals. Participation is free upon registration.
Register here.