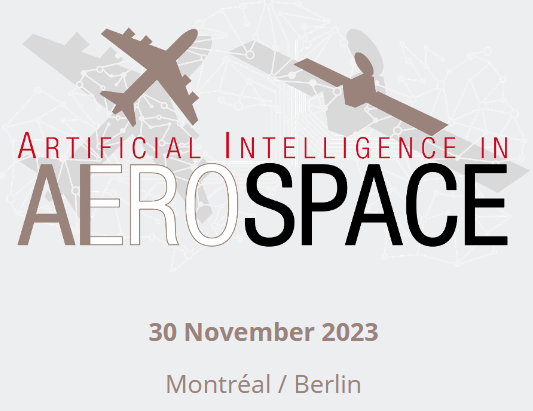 GCC 2023: AI in the Aerospace Industry
As the second installment of the GCC mini-series "AIQ – Canada's and Germany's Artificial Intelligence Quotient", the German Canadian Concourse (GCC) 2023 will resume the discussion of GCC 2019 on Building Synapses of Transatlantic AI Cooperation. The focus of the upcoming conference will be AI in the Aerospace Industry.
The aerospace sector has grasped the potential of AI and there are growing numbers of single-use applications as well as a few end-to-end applications; we are starting to see how AI is impacting and transforming the aerospace industry.
The GCC 2023 will put a focus on the AI-related and machine learning aspects in the aerospace domain.